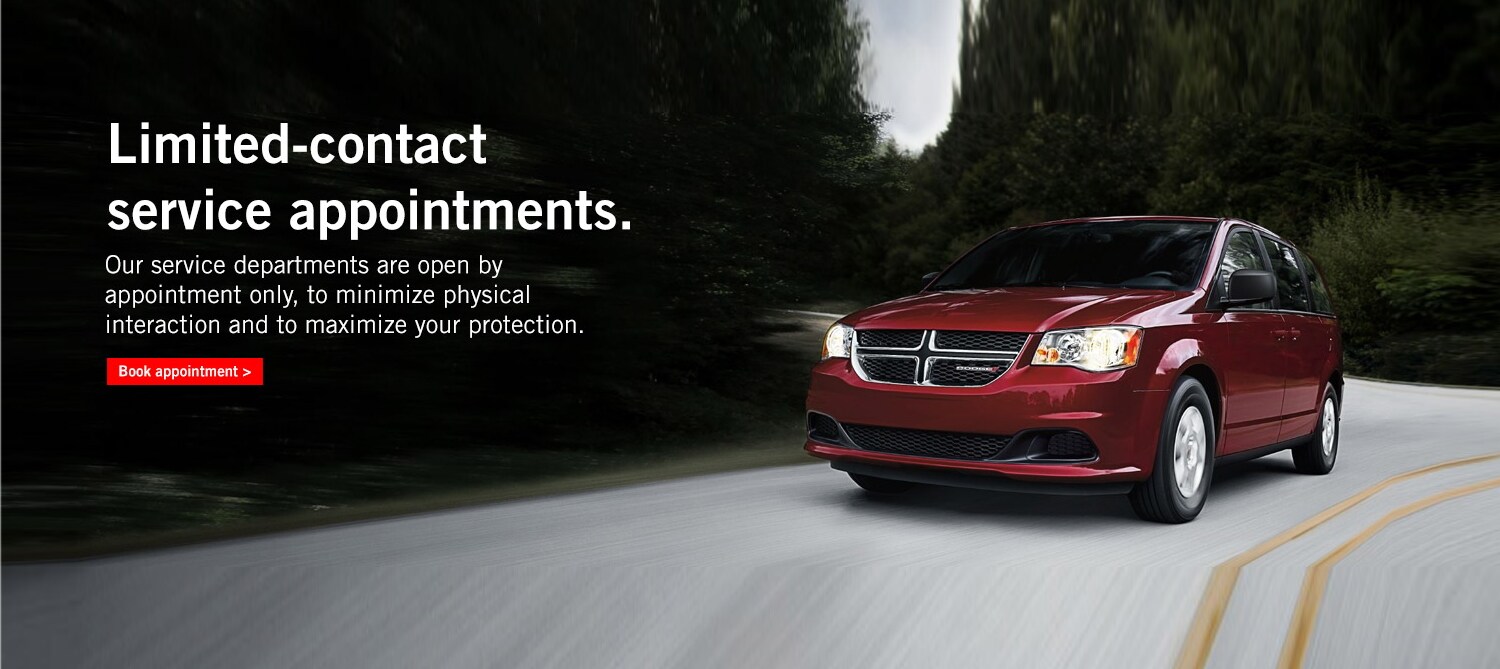 London City Chrysler is pleased to offer
service appointments that minimize physical interaction
or contact during this challenging time.

How does a limited-contact appointment work?
•    When you arrive at the dealership, please pull up to the drive-through doors- but do not drive in
•    A Service Assistant, wearing personal protective equipment for added safety, will meet you at your vehicle to check you in
•    Your Service Advisor will call your mobile number to walk through your appointment details and to finalize your paperwork
•    We will forego a signature on the work order, but your Service Advisor will note the time, date, and your authorization
•    If you have arranged alternative transportation, (i.e., someone giving you a ride) we ask that you move to their vehicle, leaving your keys in yours
While you are away:
•    We will disinfect of your vehicle (please note: this is not a detail)
•    Our technicians will perform your requested service(s)
•    We will re-disinfect your vehicle and advise you that it is ready for pickup
When you arrive back at the dealership:
•    If you are in a replacement vehicle, please pull up to the drive-through doors but do not enter; if you are arriving in an alternative fashion, give us a call when you've arrived
•    We will bring out your fully disinfected keys, paperwork, and credit card machine, so you can receive your vehicle with minimal interaction
•    Your advisor will be available to answer all your questions and review your paperwork by phone; we will offer TD Merchant portals, which allows you to pay over the phone
•    Your invoice will be sent electronically
•    Pending Availability: We will offer loaner vehicles, which will be sanitized and disinfected to the highest standards.
Hours
Monday

9:00am-6:00pm

Tuesday

9:00am-6:00pm

Wednesday

9:00am-6:00pm

Thursday

9:00am-6:00pm

Friday

9:00am-6:00pm

Saturday

9:00am-5:00pm

Sunday

Closed